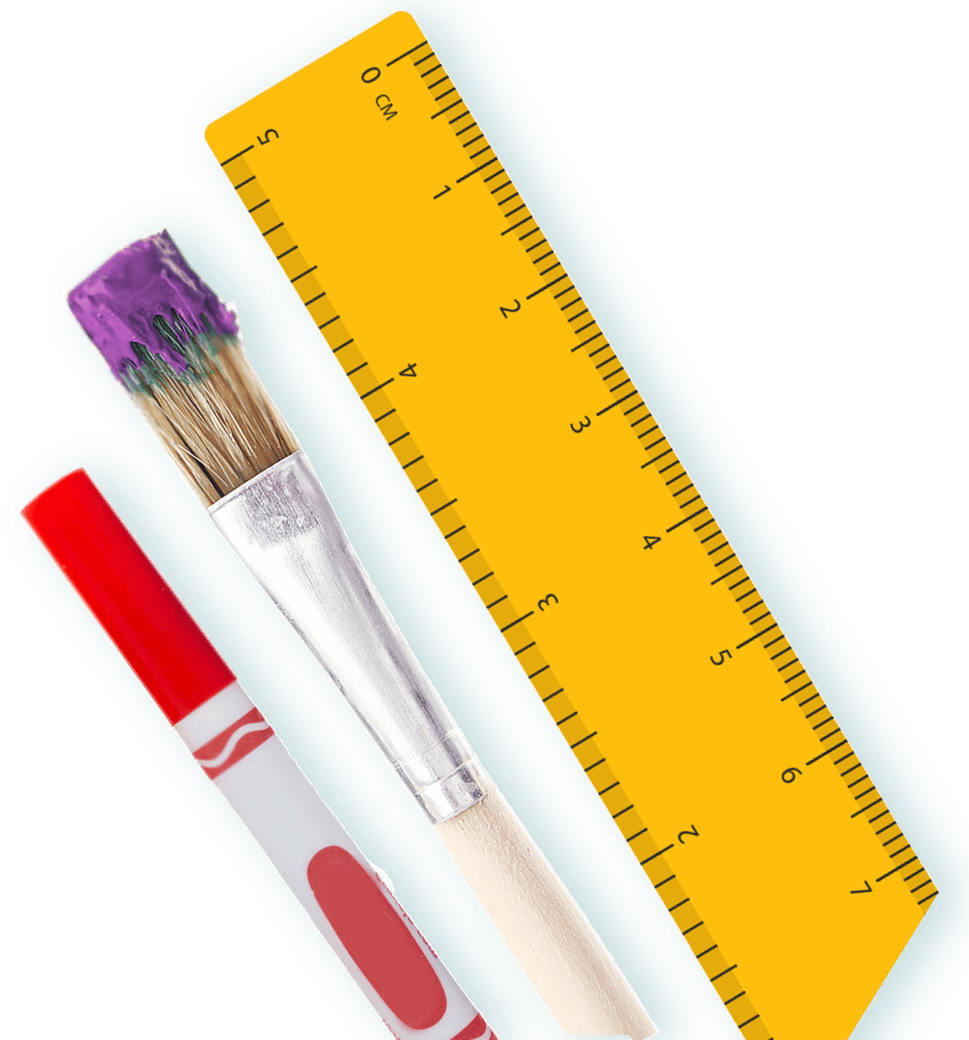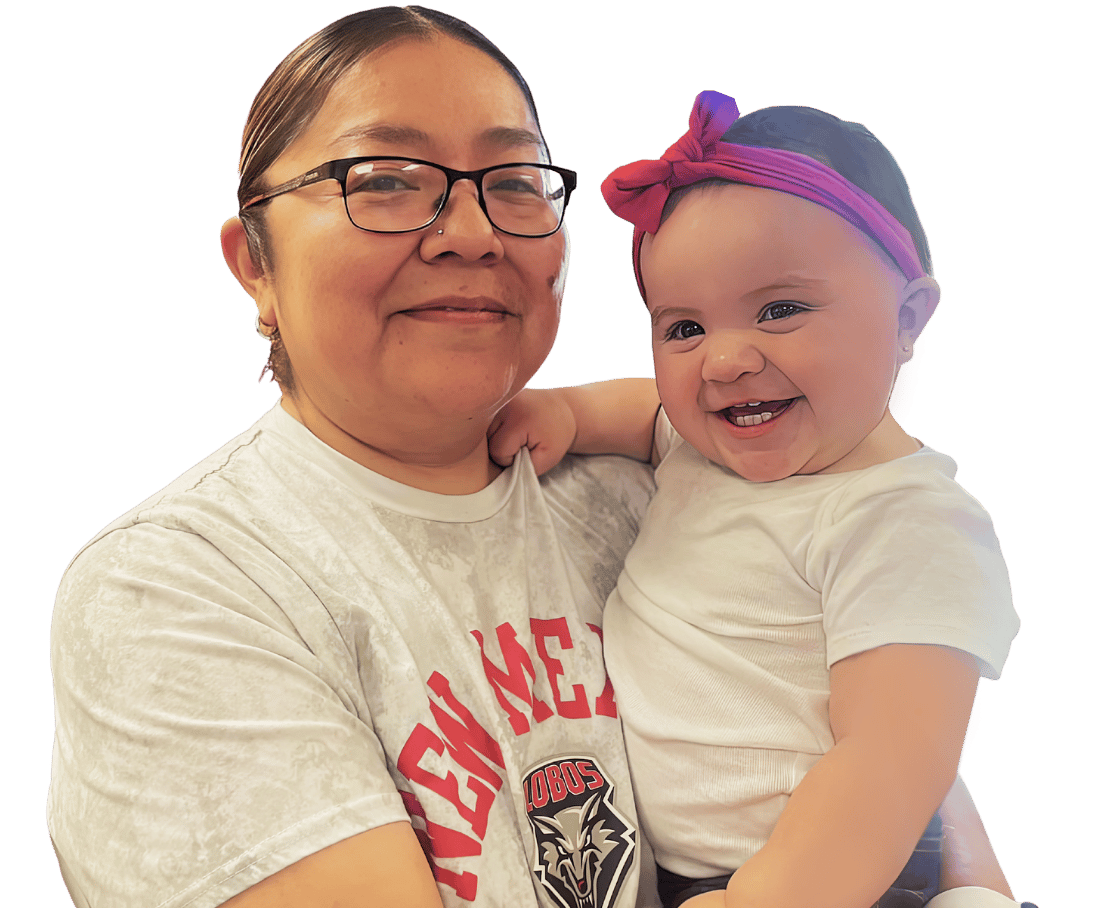 The First Steps
of their Journey
A Loving Foundation For Your Baby's
Early Learning Starts Today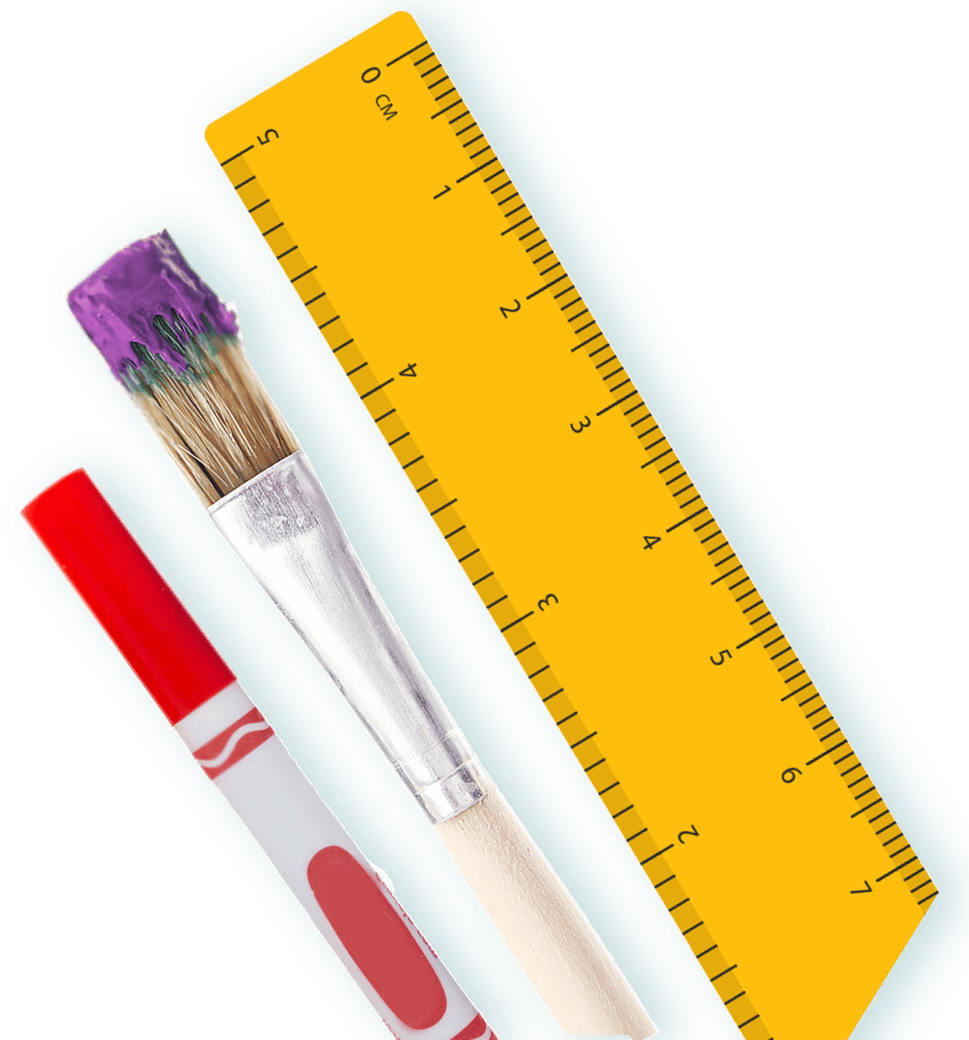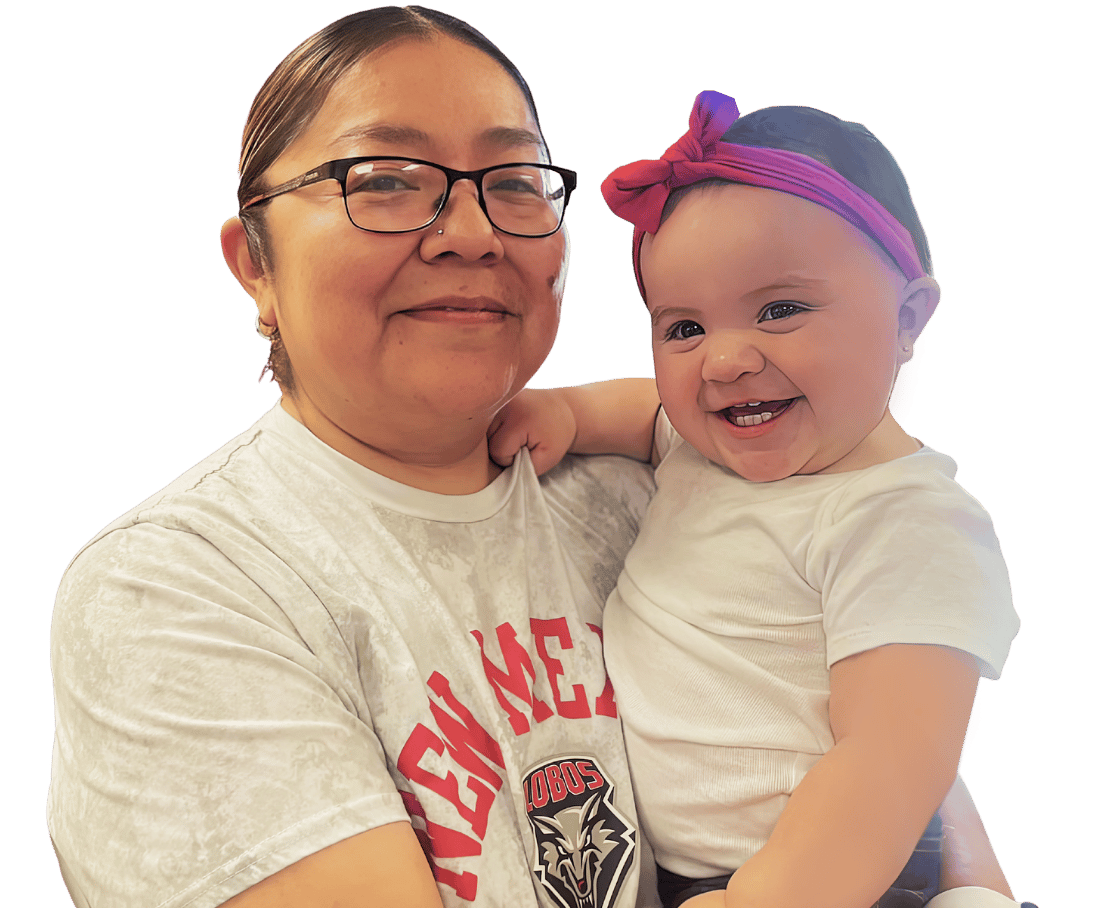 The First Steps
of their Journey
A Loving Foundation For Your
Baby's Early Learning Starts Today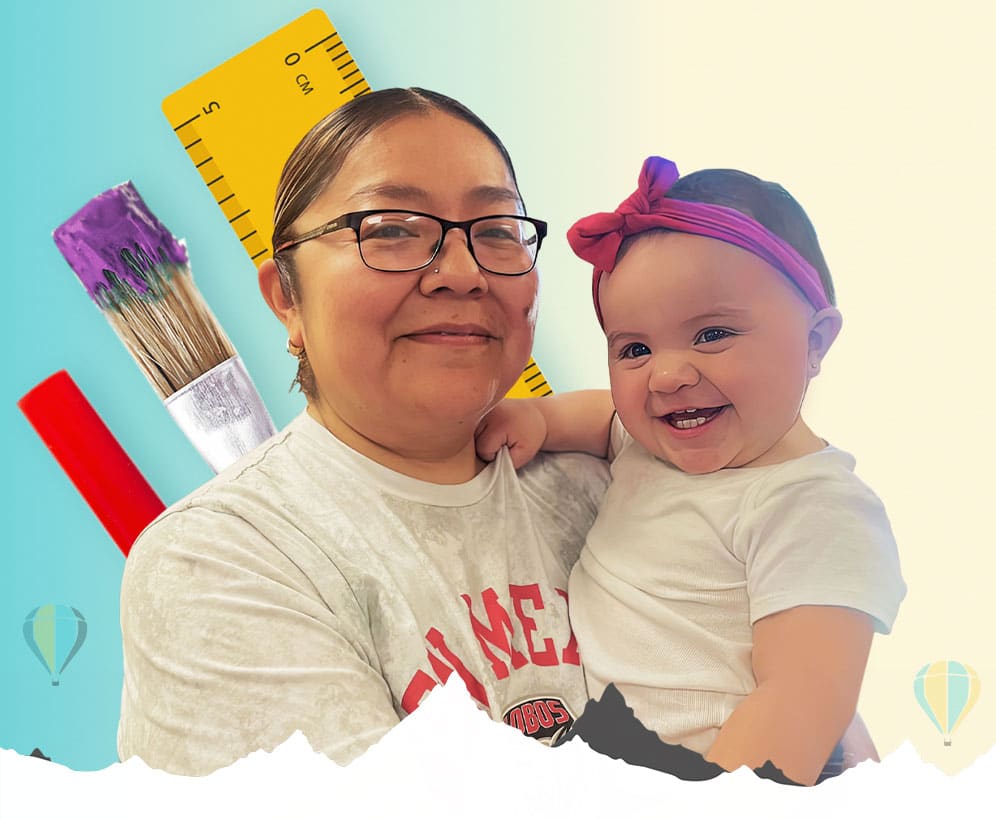 The First Steps
of Their Journey
A Loving Foundation For Your Baby's Early Learning Starts Today
Infants | 6 Weeks - 12 Months | Serving Albuquerque & Tijeras, NM
Highly Responsive Care Forms Strong Bonds
Teachers respond quickly to your baby's needs, which gives them a sense of security and safety. This responsive care serves 2 purposes: letting your babe form secure caregiving attachments and providing early scaffolding for later social-emotional development.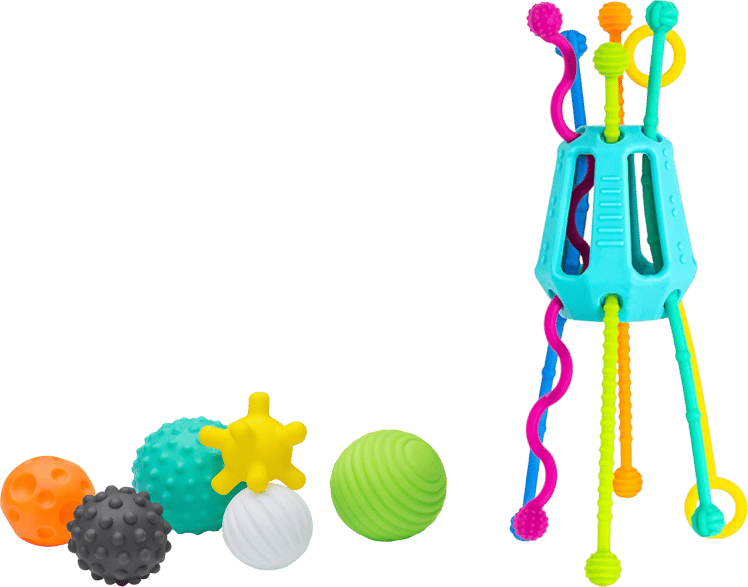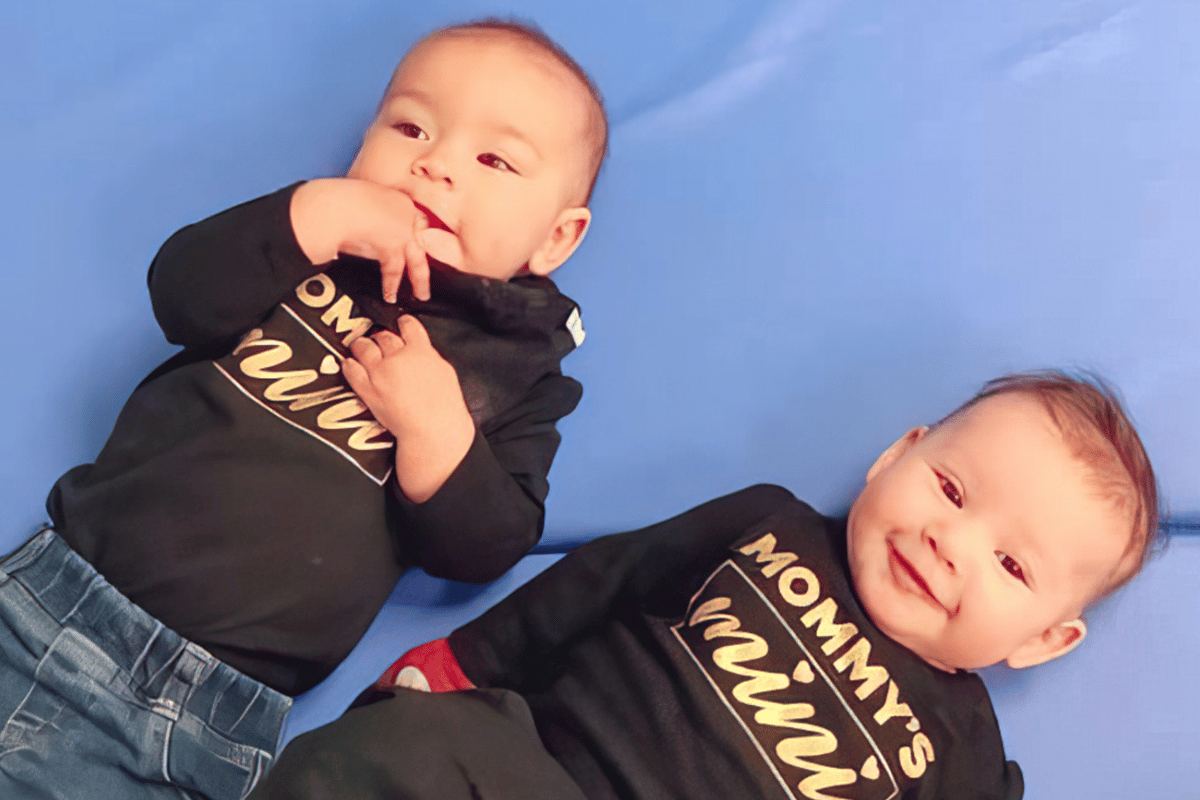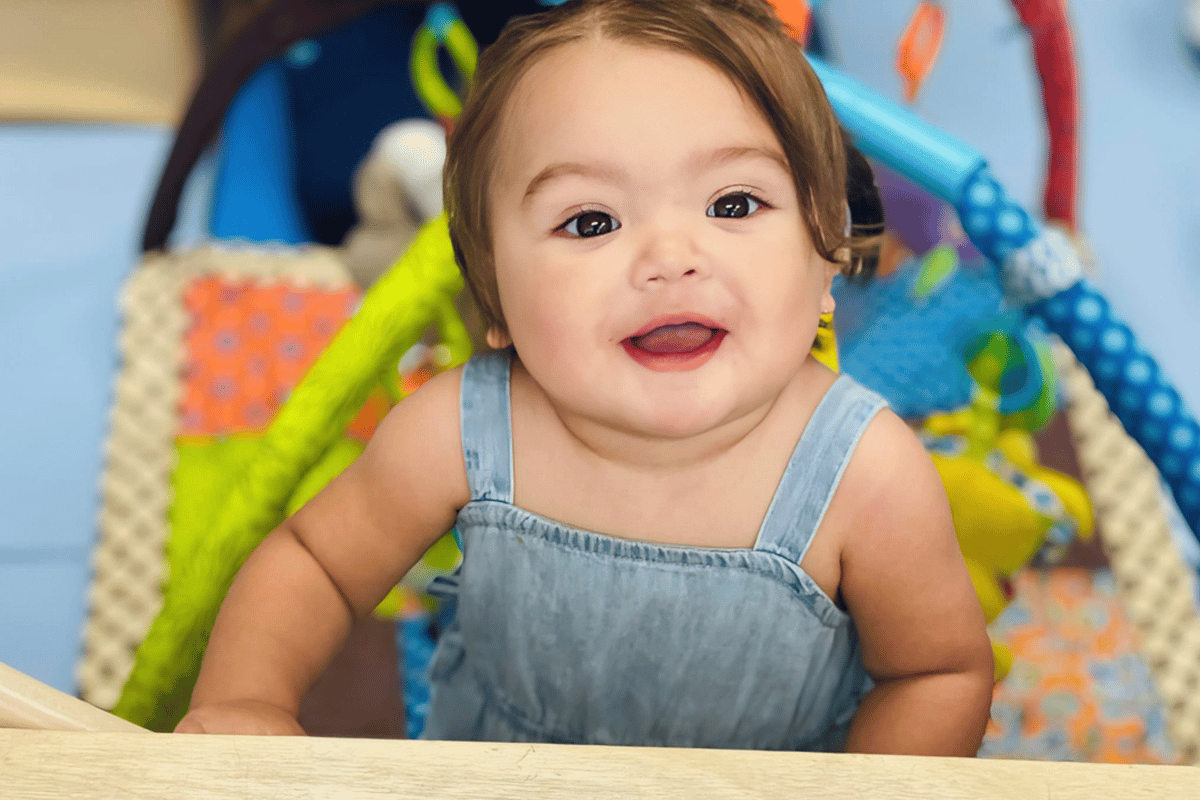 Your Baby's Safety Is The Top Priority
Restricted access controls at the main doorbell and access-coded classrooms make things doubly safe, while internal-use-only security cameras monitor classrooms and hallways. A fenced yard and CPR-trained teachers add an extra layer of security.
You Are Your Child's First & Best Teacher
Leaving your infant in someone else's care is hard, which makes parent-teacher partnerships essential in the infant room. You advocate for your child while teachers focus on nurturing relationships with the entire family.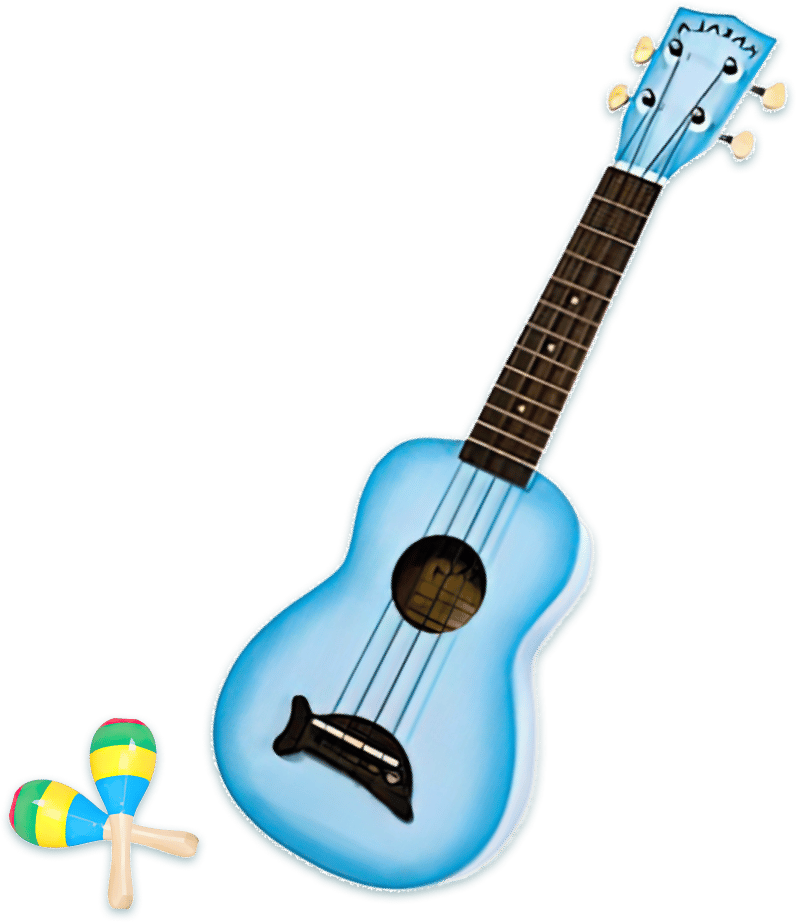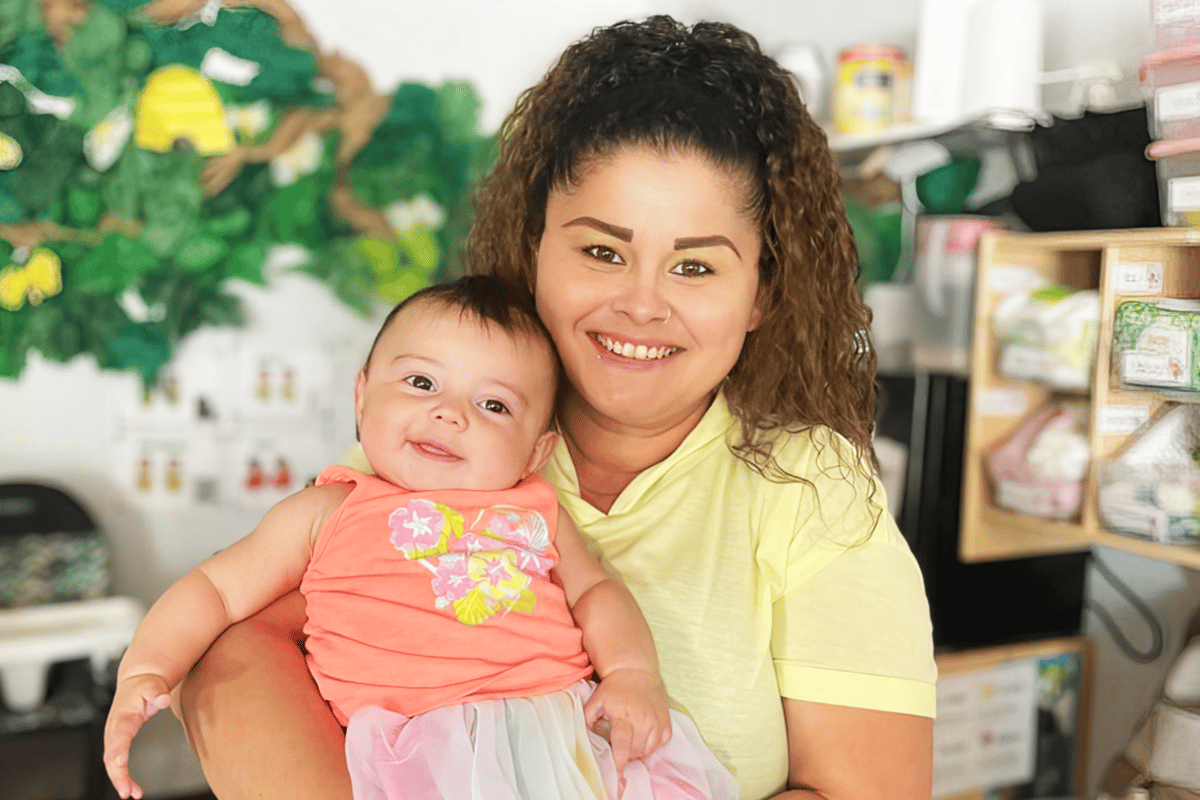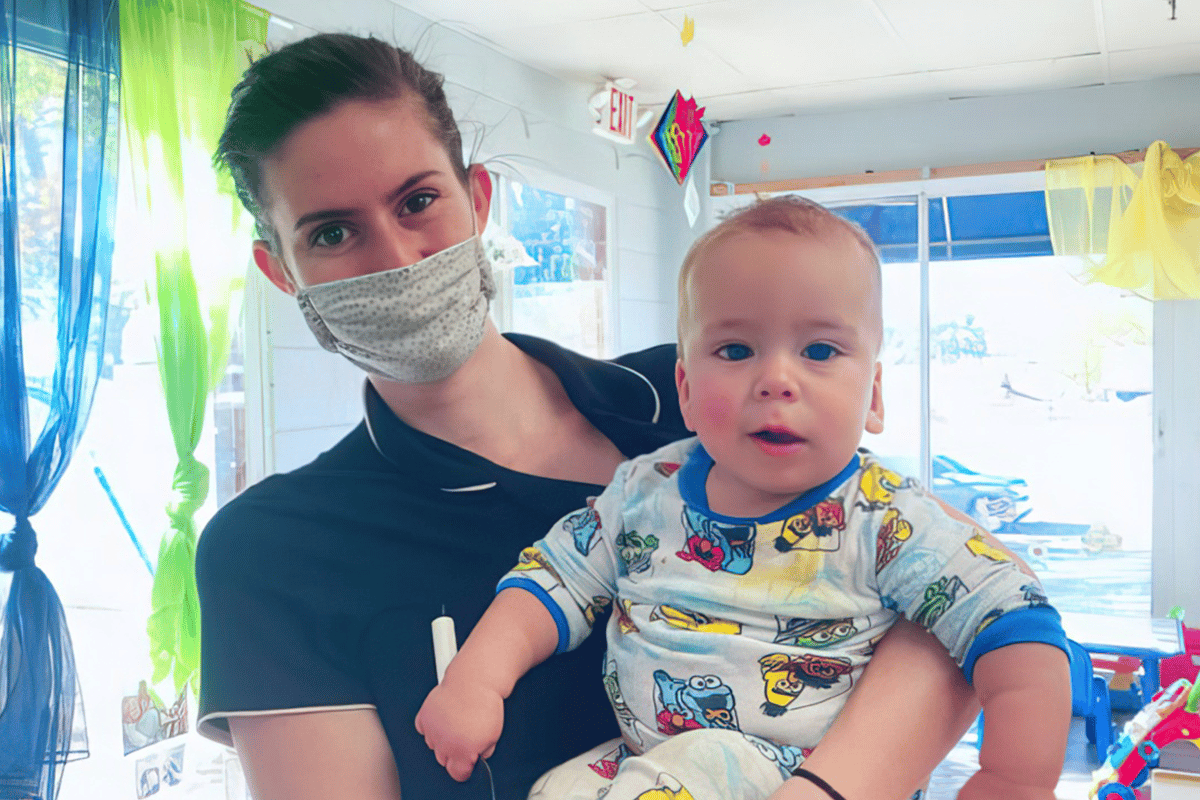 Talented Infant Experts With Low Class Ratios
Combine enthusiastic teachers with 1:4 class ratios – better than the state standards! – and you get rich classroom environments that focus on building up the whole child across all developmental areas.
Matching Home Routines Make Transitions Smooth
Transitioning from home to care can be challenging, but teachers do their best to follow your home routines. This is a kind and gentle way of integrating your baby into care instead of forcing a group routine on tiny children.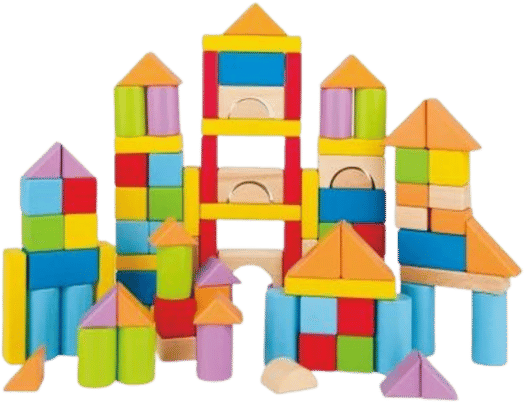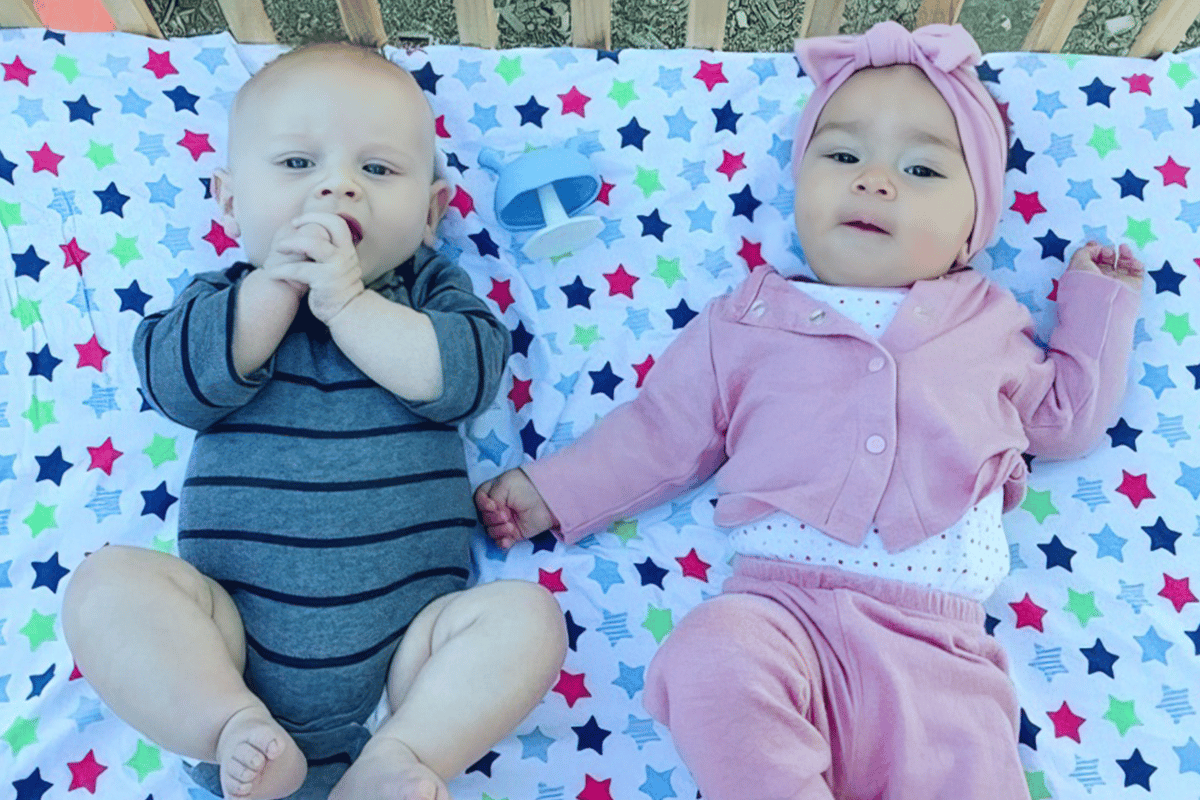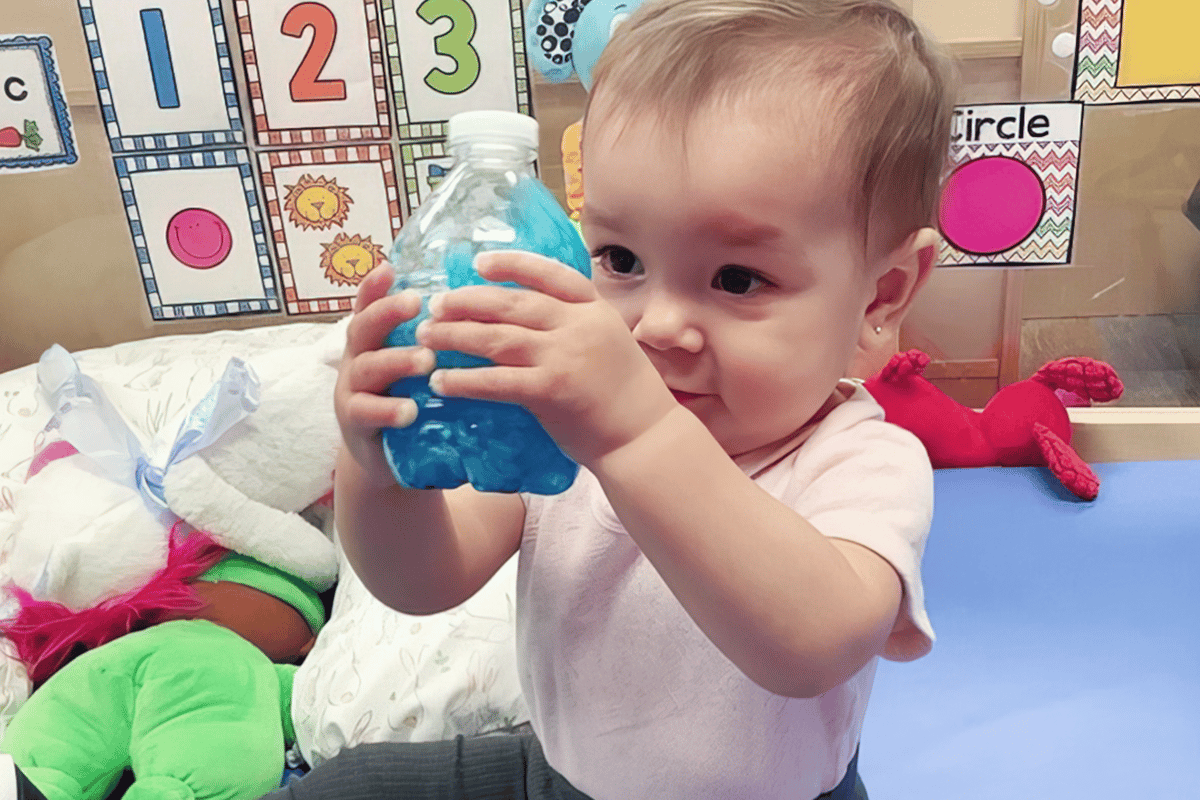 Loads Of Sensery Play Builds Brain Connections
Babies learn about their world through their senses, so teachers introduce loads of sensory-based materials into your infant's day. Nontoxic paint, music, textured toys and materials, soothing colors, and much more expand your baby's universe.
Plenty Of Free Movement Supports Motor Development
Infants need time to move freely to grow fine and gross motor skills. Tummy time, kicking, wiggling, scooting, rolling, reaching, and grasping seem basic to adults, but to babies, they are essential building blocks for sitting, crawling, walking, and writing!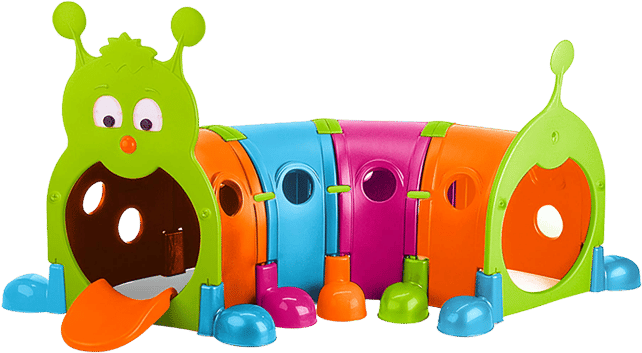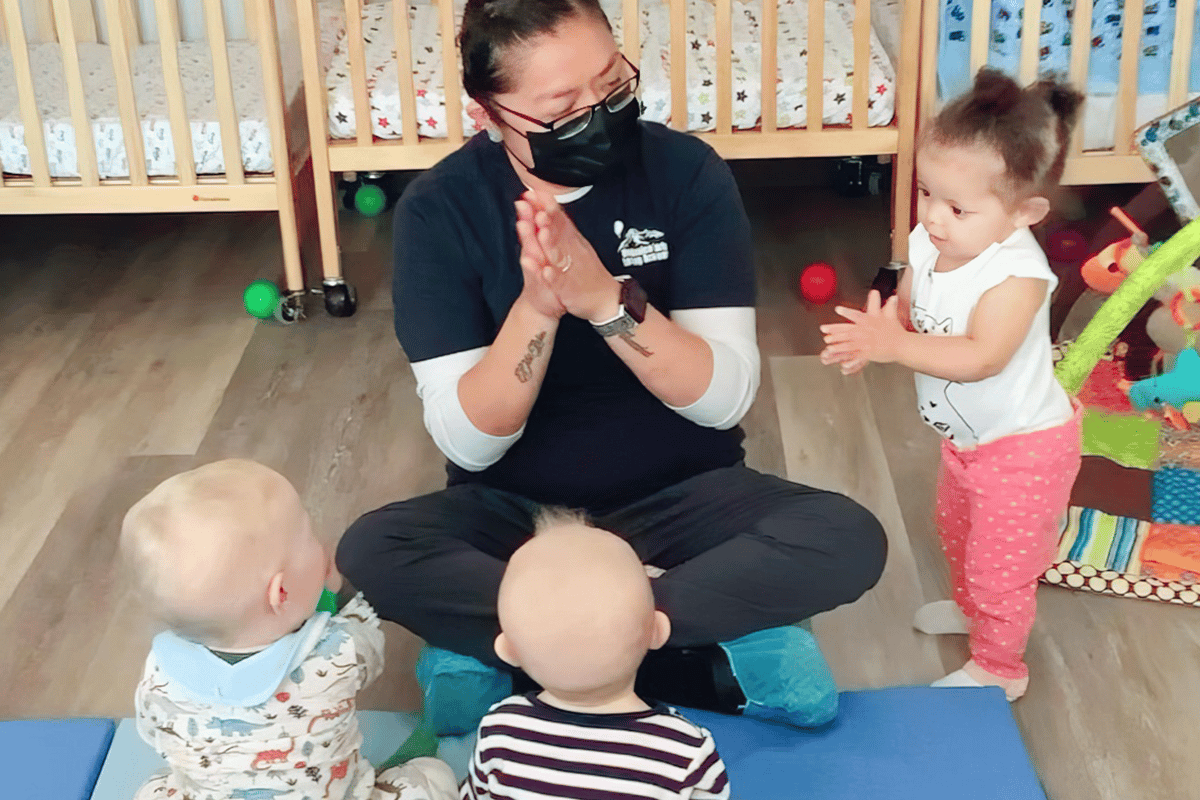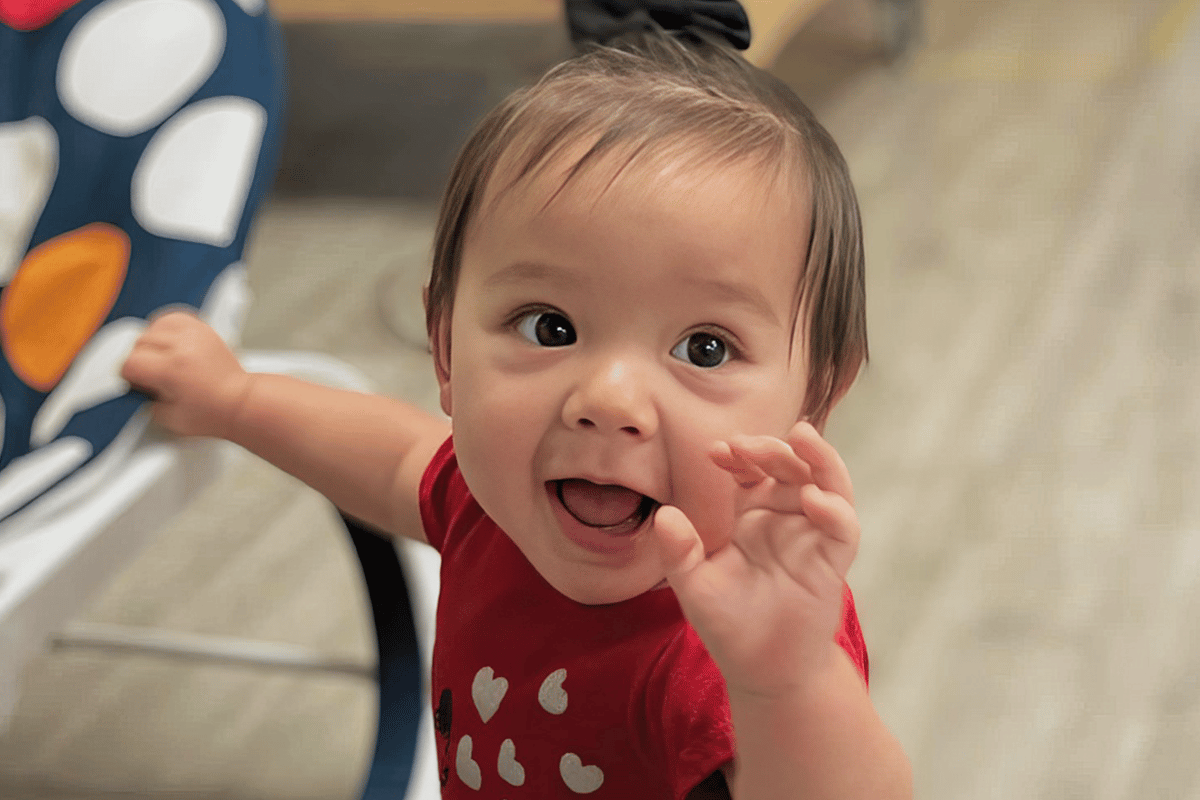 American Sign Language Boosts Early Communication
Teachers use American Sign Language (not baby sign language) in conjunction with constant interactions to promote language acquisition and development. Talking and responding to your baby's vocalizations mimics conversation while singing and nursery rhymes teach rhythms.
Outdoor Play Introduces Your Baby To Nature
Age-separated playground spaces mean that the littlest children can enjoy being outside, exploring nature, and challenging their sensory-motor skills without interruption from the big kids! Everybody stays safe and happy.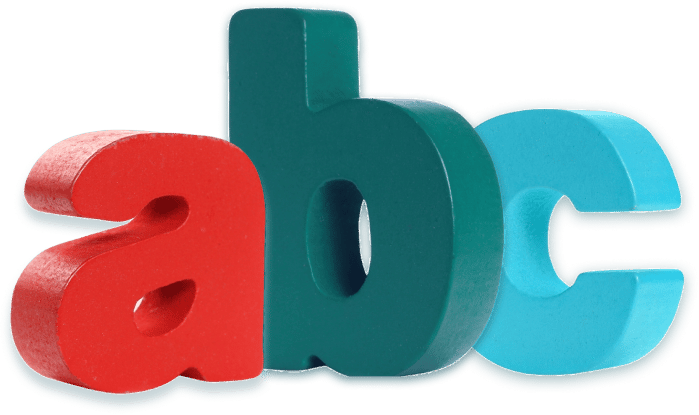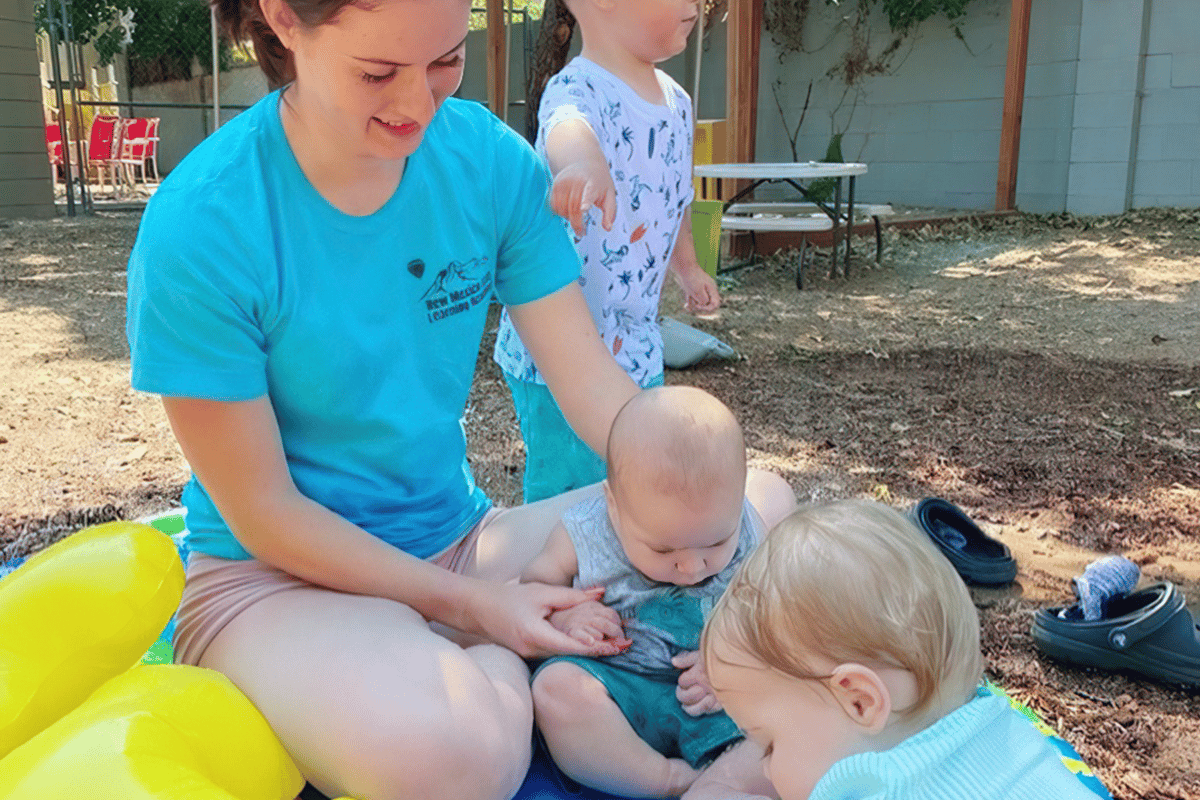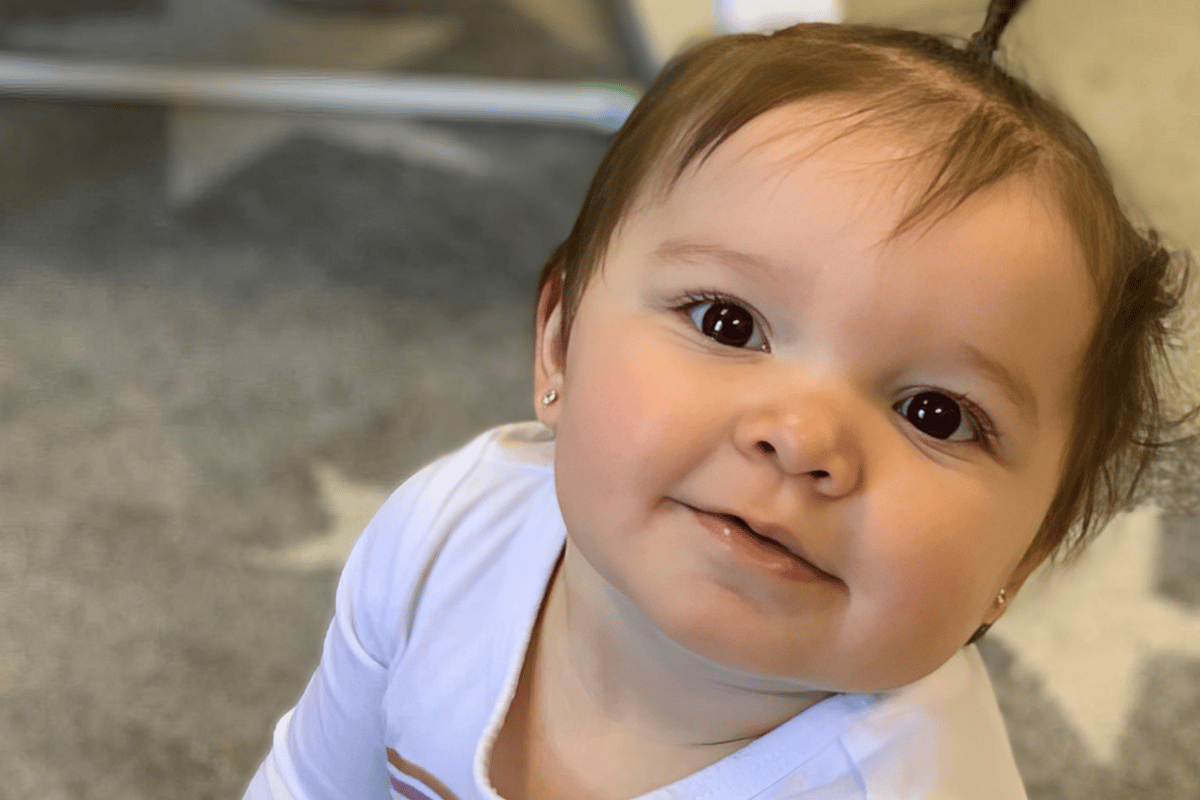 Communicate Instantly With ProCare® Connect
Parents love the convenience of communicating with the ProCare® Connect app. Instantly connect with your child's teachers to view schedules and progress reports, ask questions, and even see photos and videos from your child's day.
Hear What Parents Have To Say...
"I love the entire staff and all the teachers.!!"
My kids love their teachers, they take any concerns or issues very seriously, they are super kinda and have immensely helped both my kiddos. My daughter absolutely adores Mrs. Amanda and Mrs. Tamara and is warming up to the other teachers like Mrs. Cristy very well. And My son adores Mrs. Kanesha and Ms. Daphni!
- Kieri Andazola
"I absolutely love bringing my son here!!"
My son has built great relationships with his teachers and his teachers take such good care of him and all the other children. Every time I walk in to pick up my son the teachers are always engaged with the children in an activity. The teachers plan such fun and unique activities for them.
- Amanda Fragoso-Montaño
"My son loves going to school every day!!"
My son loves going to school every day and he always looks so engaged in the pictures they send us. His teachers are great and I love the Procare app that allows us to get updates throughout the day and communicate in real time with the school. We have also really been enjoying all of the family activities that the school plans!
- Laura Lee
"Thank you NMELA, for everything!!!"
At NMELA I never felt like my baby was a burden, task, or a number. The love they give to their kids is zero to none. Everyone knows and loves him like family. Breanna and Alyssa even helped him to take a bottle when he first started. They are amazing at communicating and extremely accommodating. The staff are well qualified and know how to treat, teach and care for babies.
- Jessika Morfin
"We truly love this school and totally recommend it to anyone!!"
We love this school! I love that its smaller than the school my kids were at before, that way each kid gets a little more attention. We love when they send home activities for us to do together at home and my kids love it too!All the teachers are nice and good at communicating with me.
- Mariah Courtney Kennedy
Our New Mexico FOCUS 5-Star Rating


Means You Get The Very Best Care!