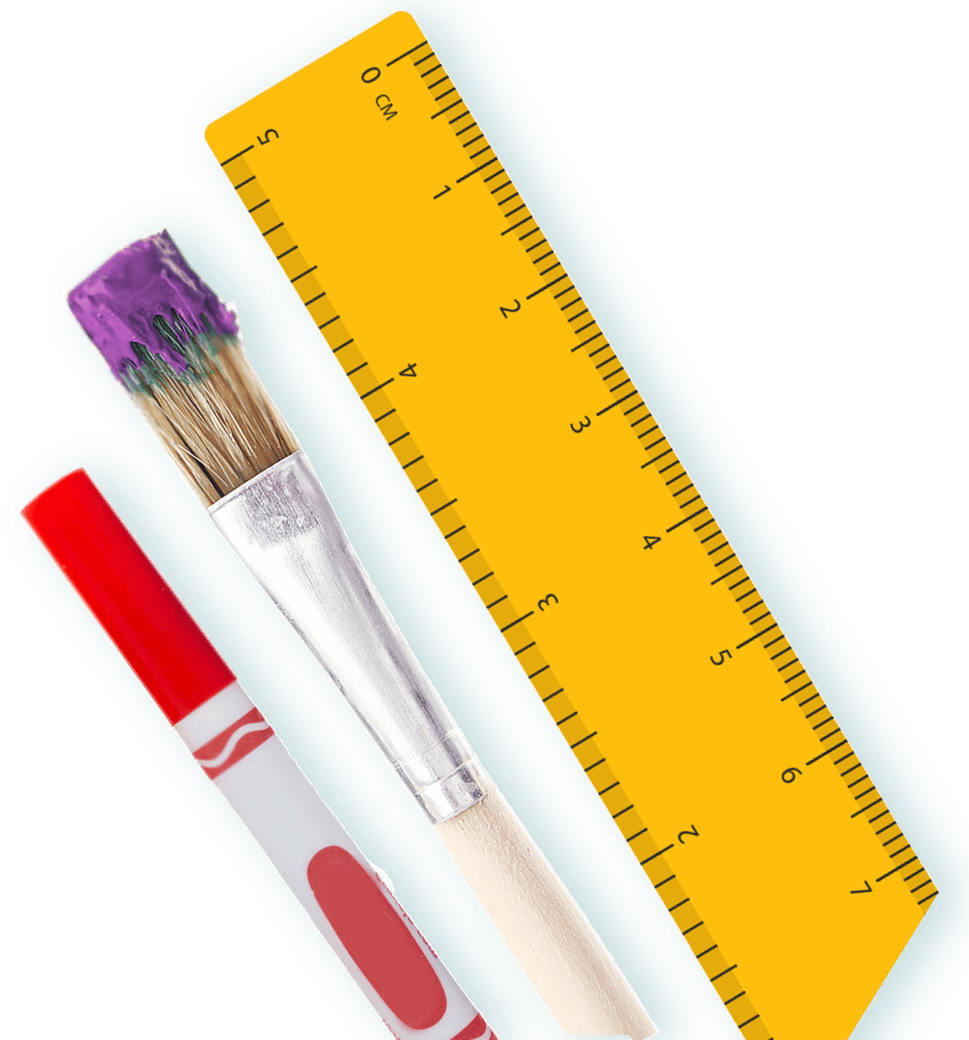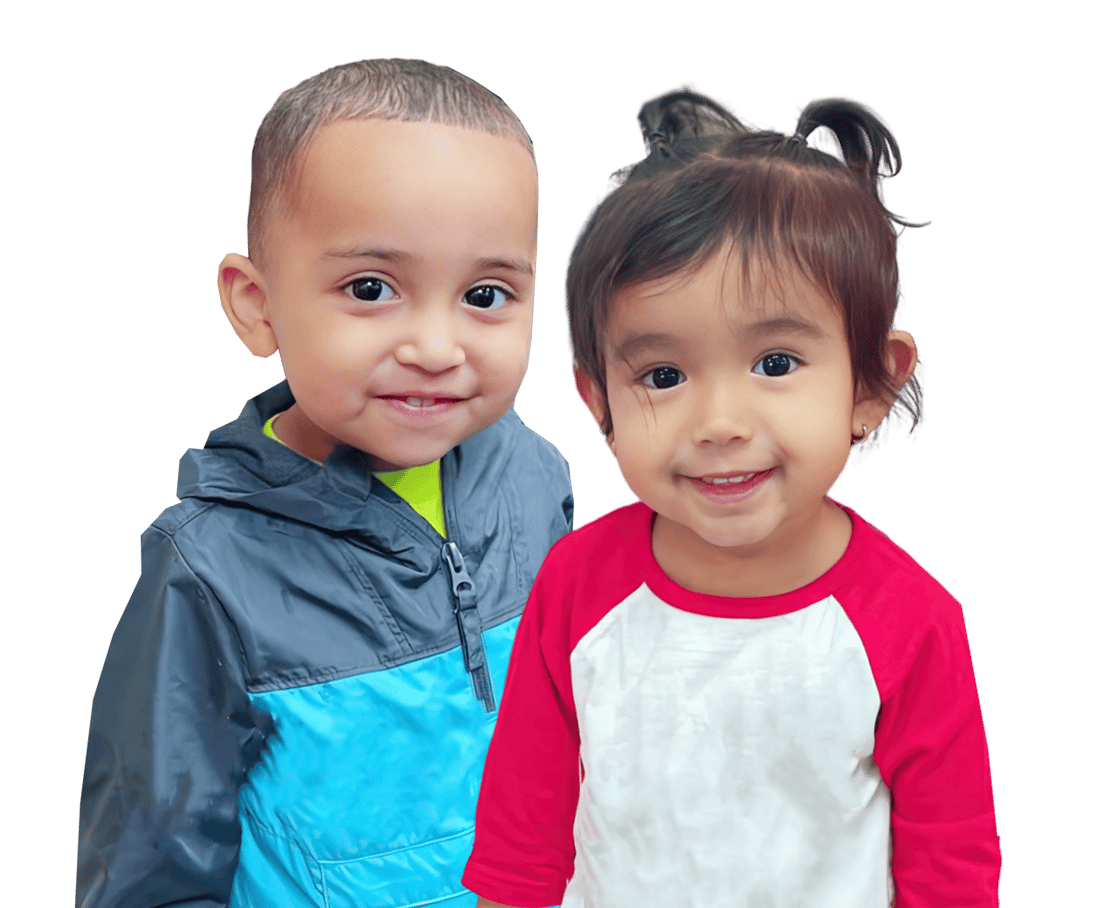 Building Strong Foundations
Academic, Social-Emotional, & Cooperative Skills Through Engaging Play-Based Learning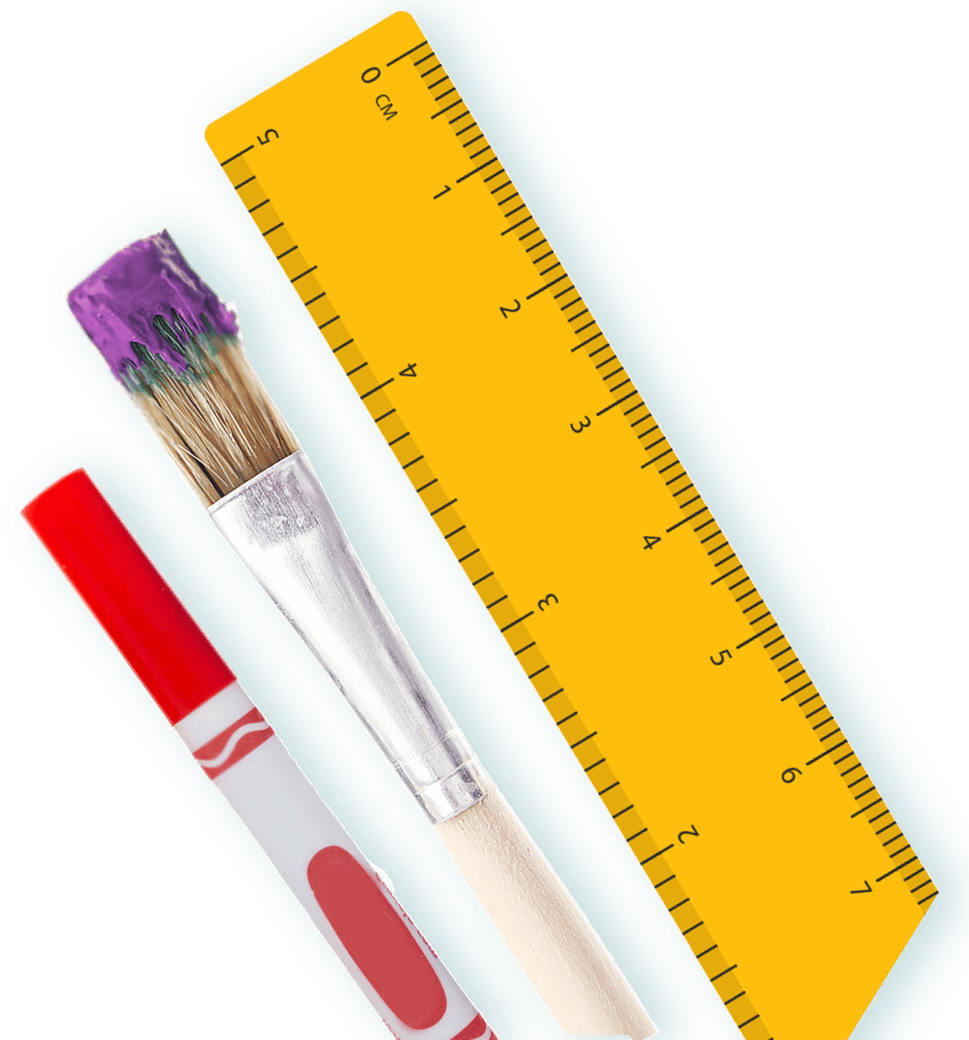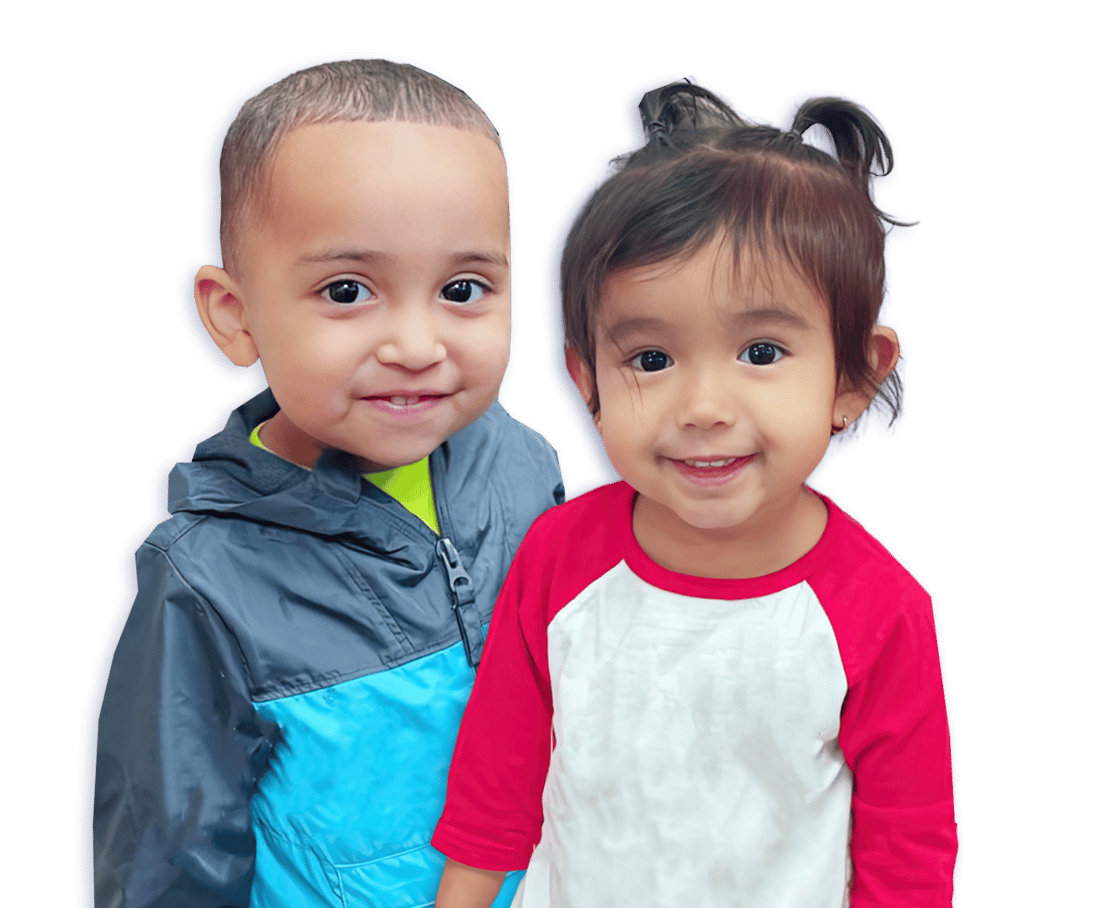 Building Strong Foundations
Academic, Social-Emotional, & Cooperative Skills Through Engaging Play-Based Learning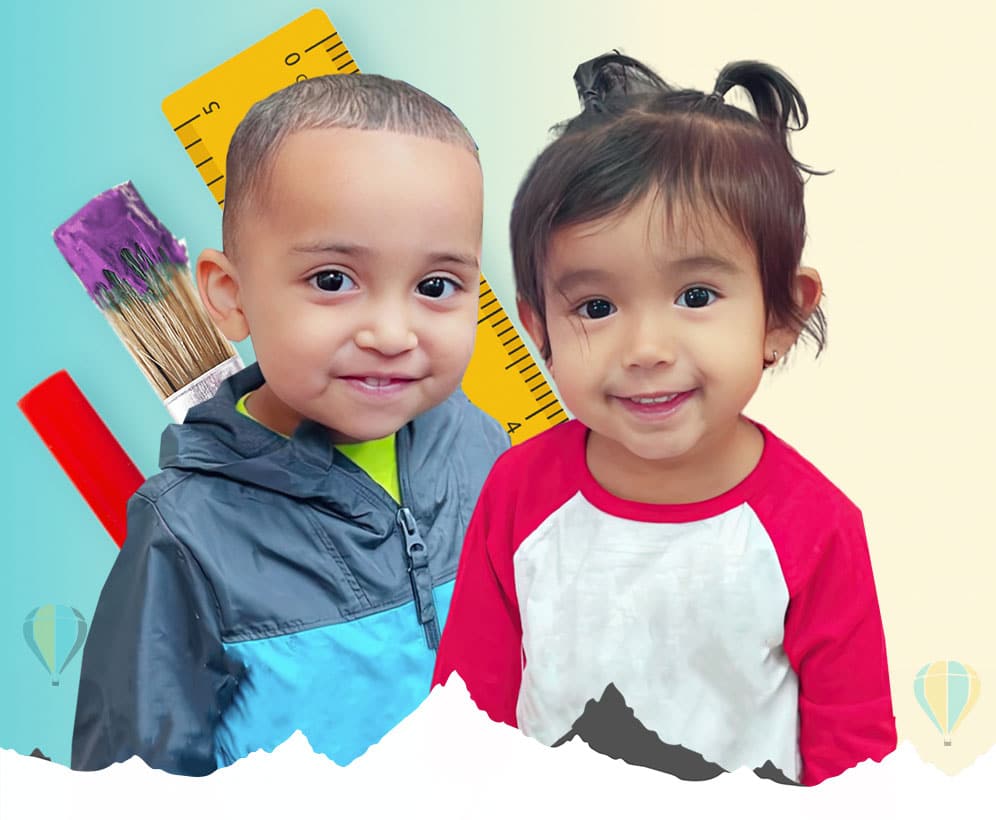 Building Strong Foundations
Academic, Social-Emotional, & Cooperative Skills Through Engaging Play-Based Learning
Twos | 24 months - 36 months | Serving Albuquerque & Tijeras, NM
Teachers Guide Behavior & Social-Emotional Development
2-year-olds don't need as much support as toddlers, but they are not yet fully-verbal 3-year-olds, either. At this age, the Conscious Discipline® program focuses on naming emotions, making decisions, and self-regulation. Teachers remain active participants in your child's social-emotional growth.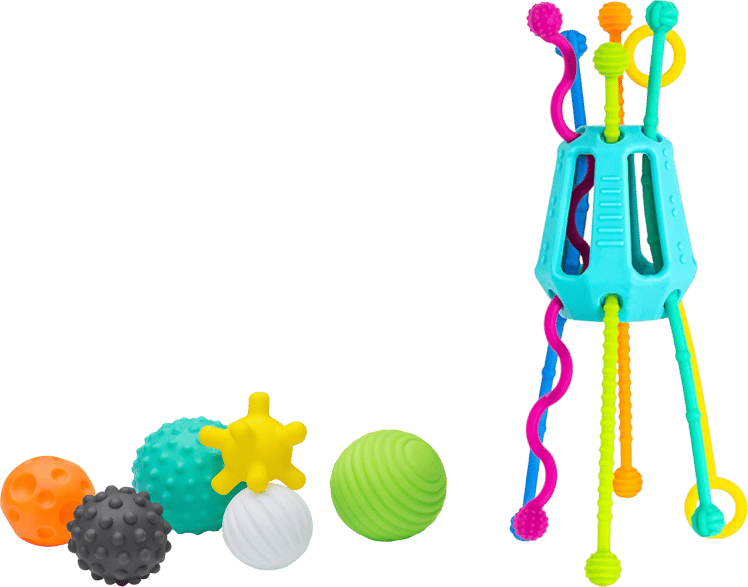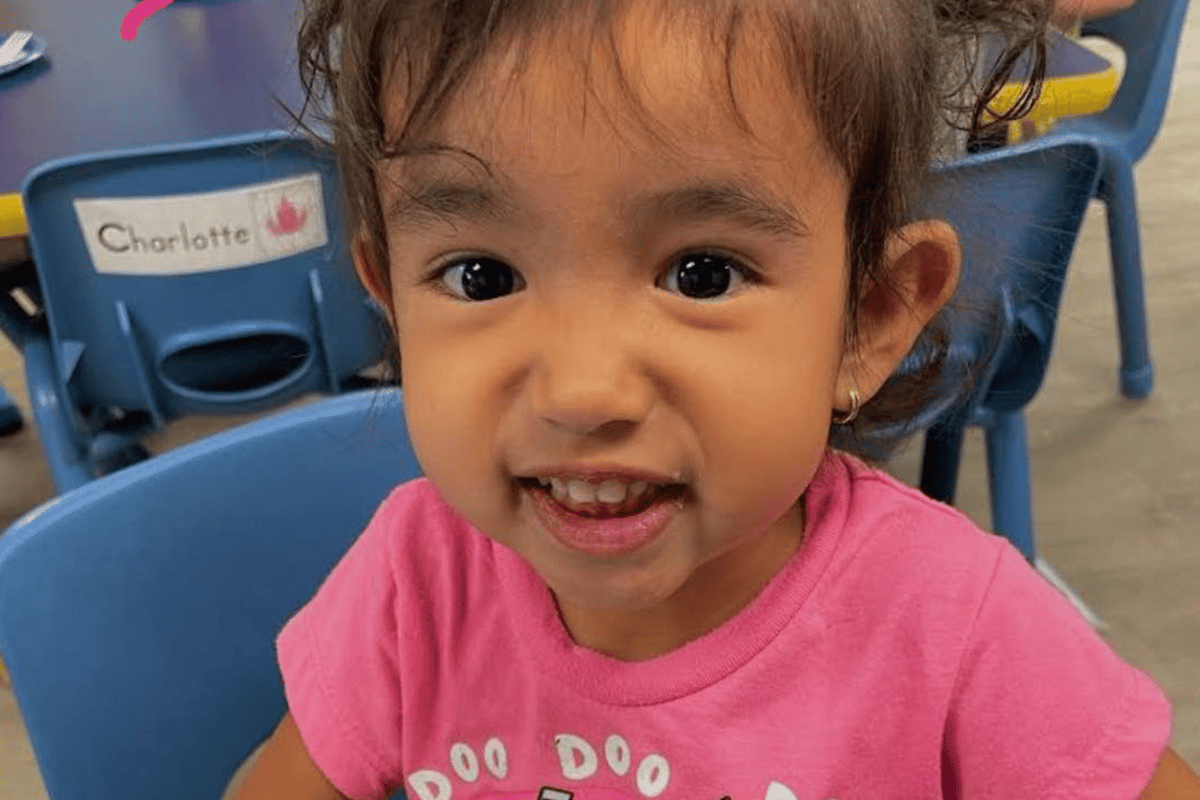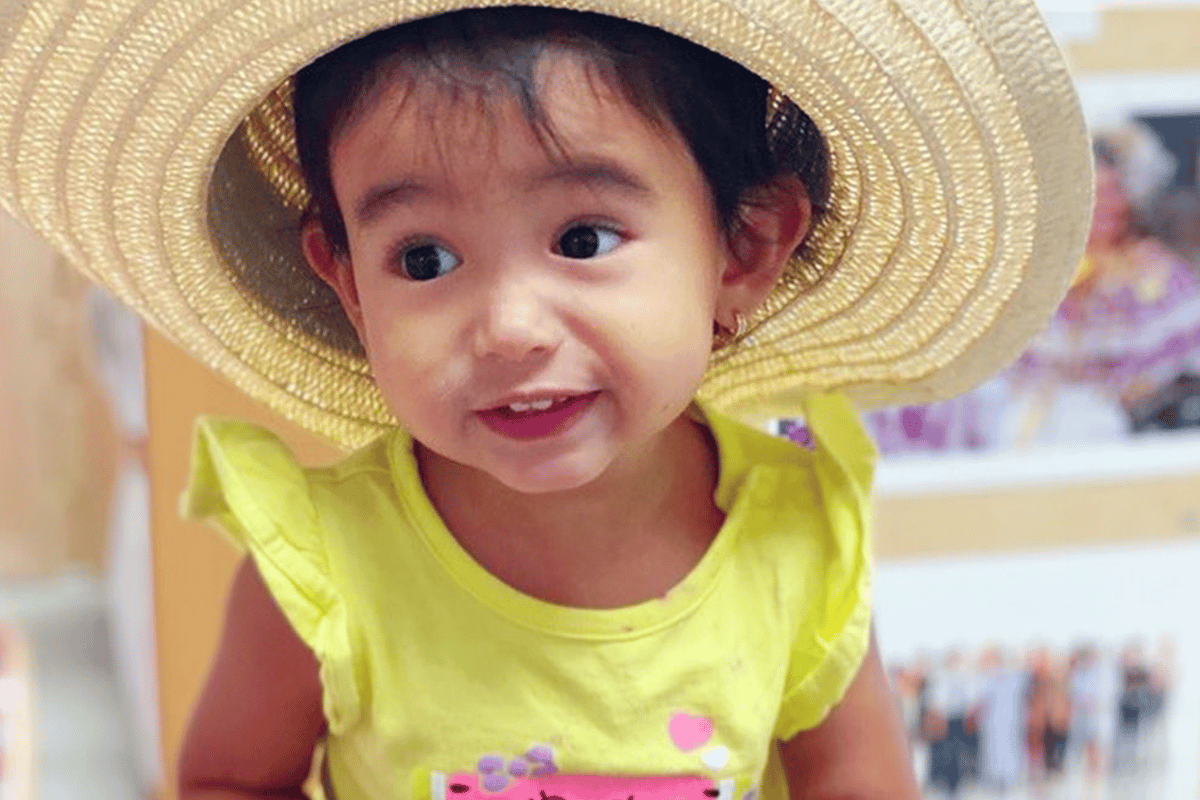 Safe & Secure For Your Peace Of Mind
Modern security measures keep your kiddo protected every day. Controls at the main entrance and classrooms limit who has access to the children. Internal-use-only security cameras, fenced outdoor play areas, and CPR-trained teachers add an extra layer of security.
Supportive Teachers & Low Ratios Equal Success
In the 2s class, 1 teacher to 6 children allows teachers greater flexibility to personalize lessons that meet your child's unique learning interests and needs. Onsite speech and behavior therapists provide extra support as needed.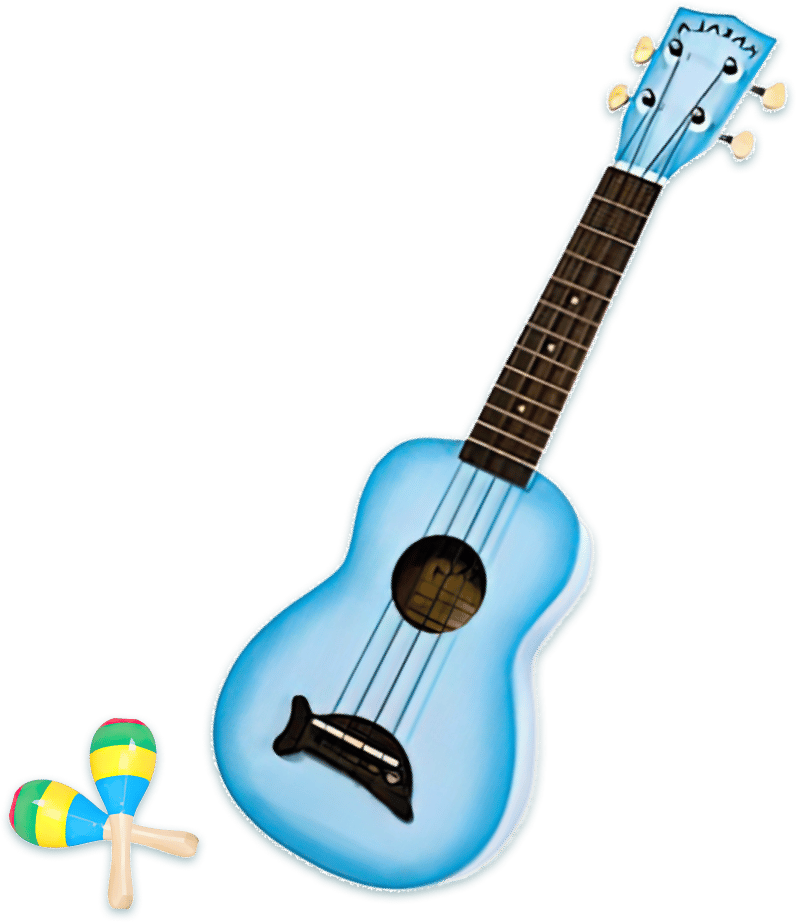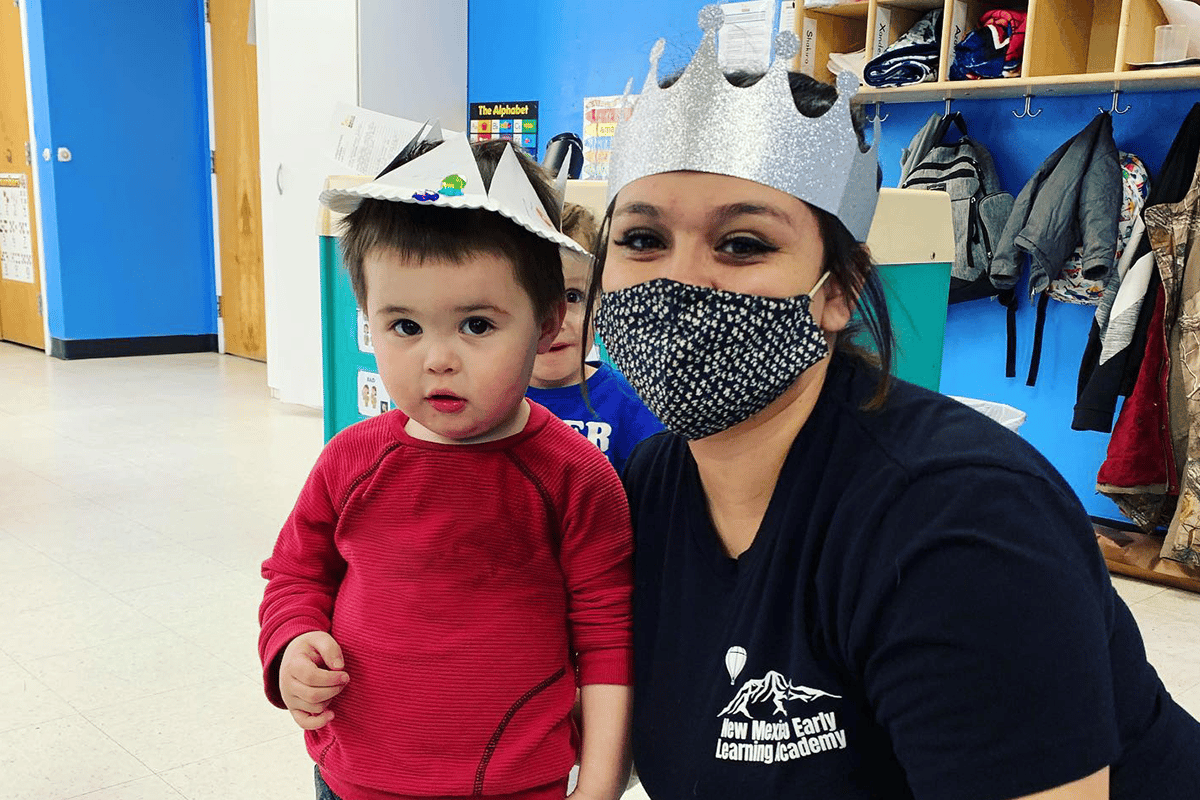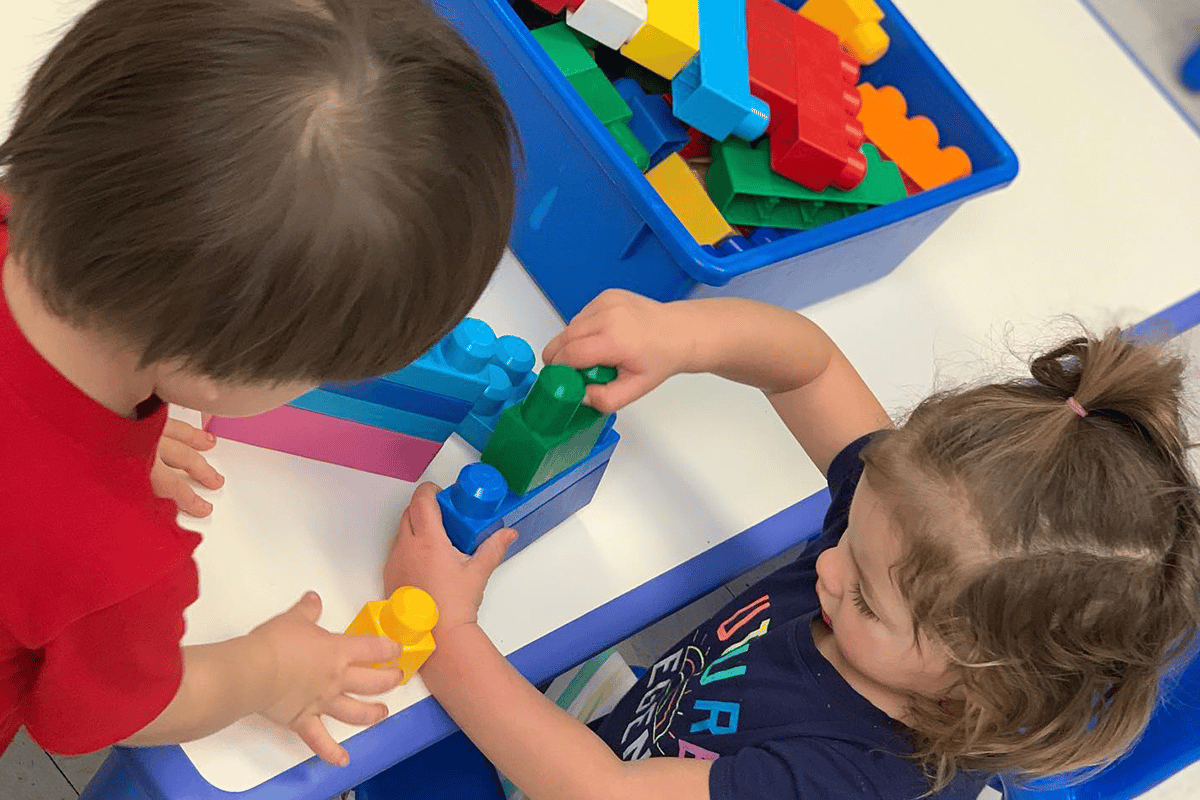 Play-Based Curriculum Ignites Imaginations
The dynamic HighScope® curriculum actively encourages learning through doing. Whether in classroom learning centers or weekly STEAM lessons, 2's enjoy immersive imaginary and cooperative play, open-ended inquiry, lessons in cause and effect, and much much more.
Music Enrichments Get Them Singing
Music enrichments have your kiddo moving and grooving every day. In addition to daily classroom music time, children attend onsite classes with a music teacher! These lessons include the basics of singing, melody, and rhythm accompanied by guitar.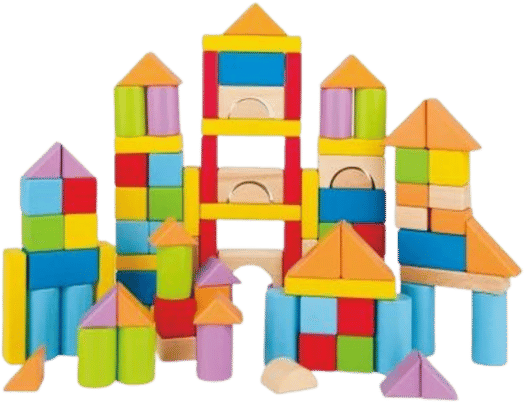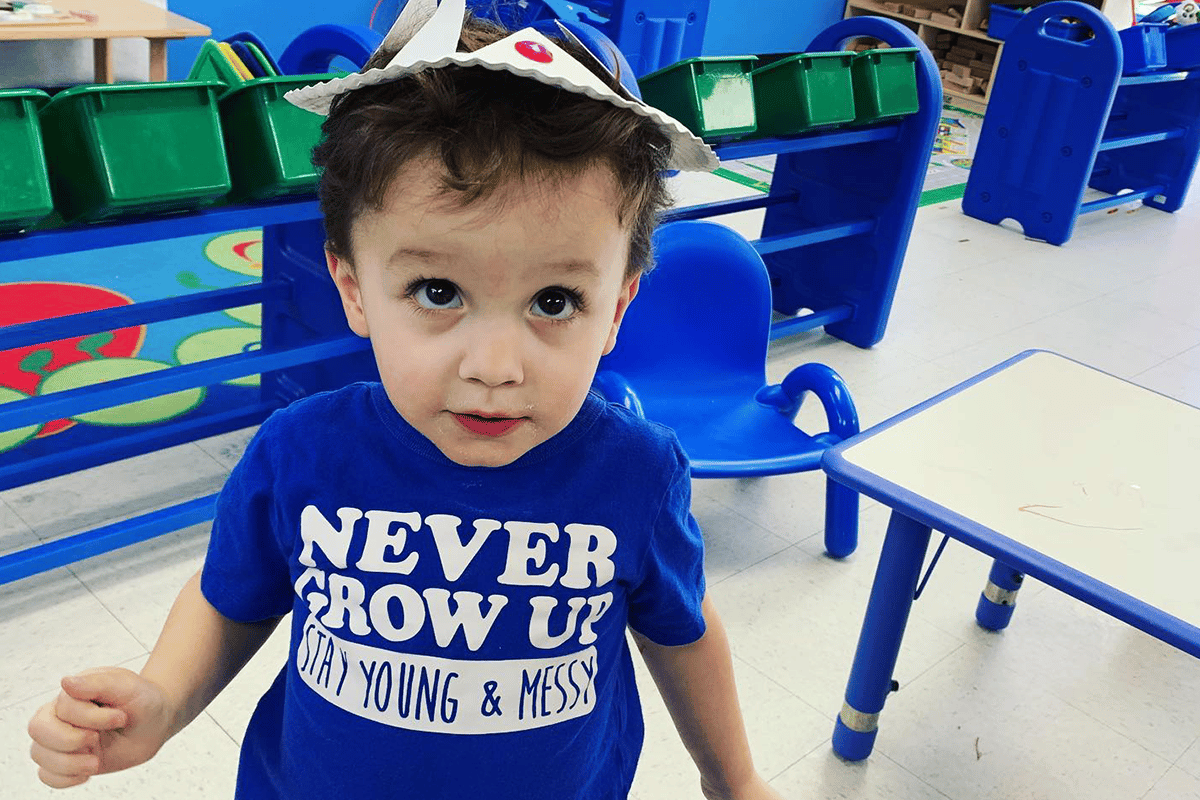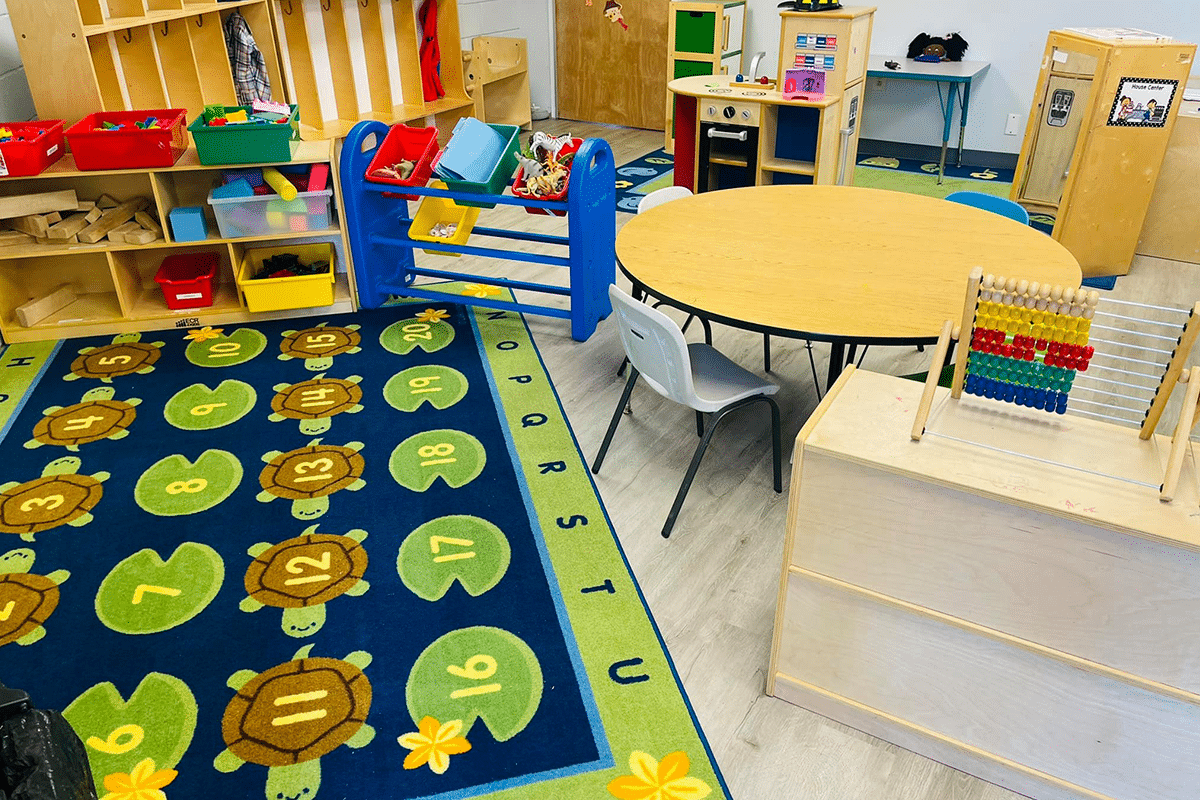 Classroom Design Promotes Indoor Play & Active Discovery
Learning centers in every room promote independent play and open-ended active discovery. Children have the freedom to explore, experiment, try new things, and direct their own learning in cooperation with peers and friends.
Outdoor Play Gives Your Child A Daily Dose Of Nature
Big kids at last! 2's test their emerging strength and motor control on play structures, climbers, and turf! They run, jump, climb, and tumble in age- and skill-appropriate ways and enjoy having more responsibility in the gardens.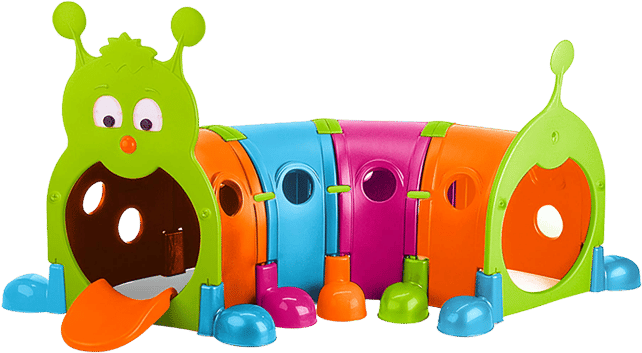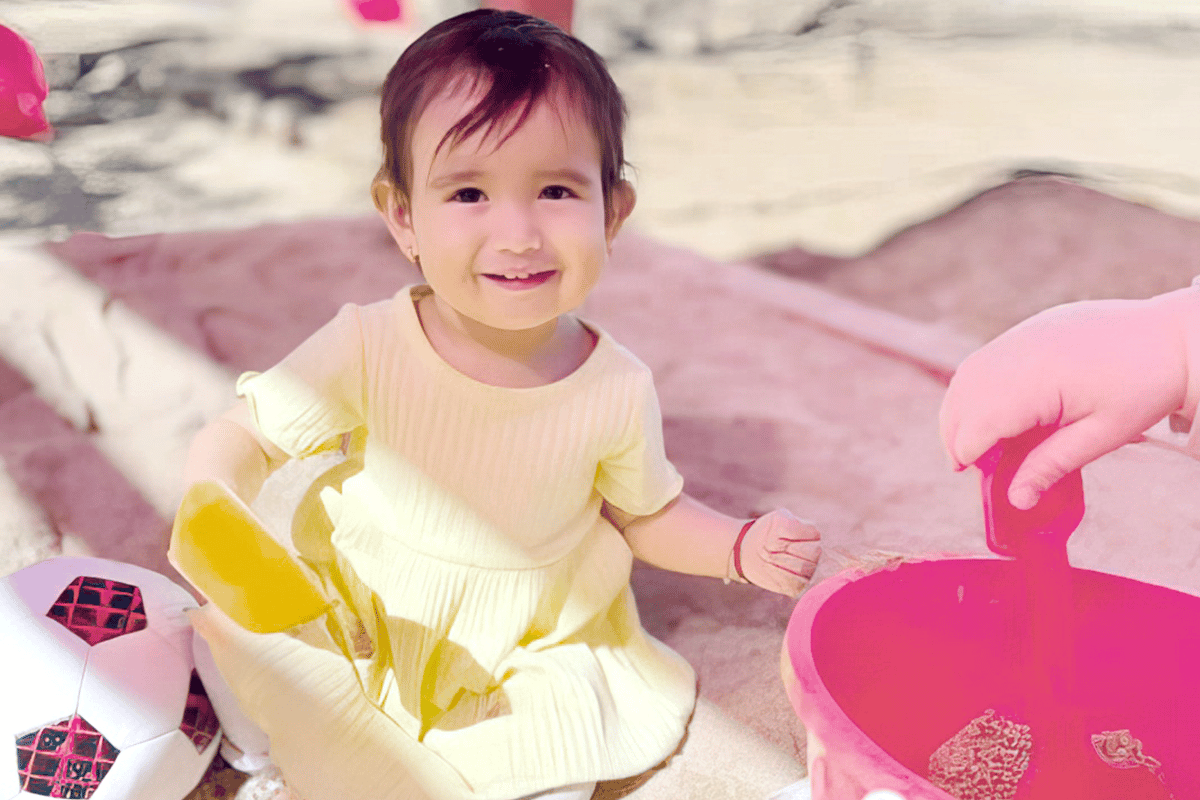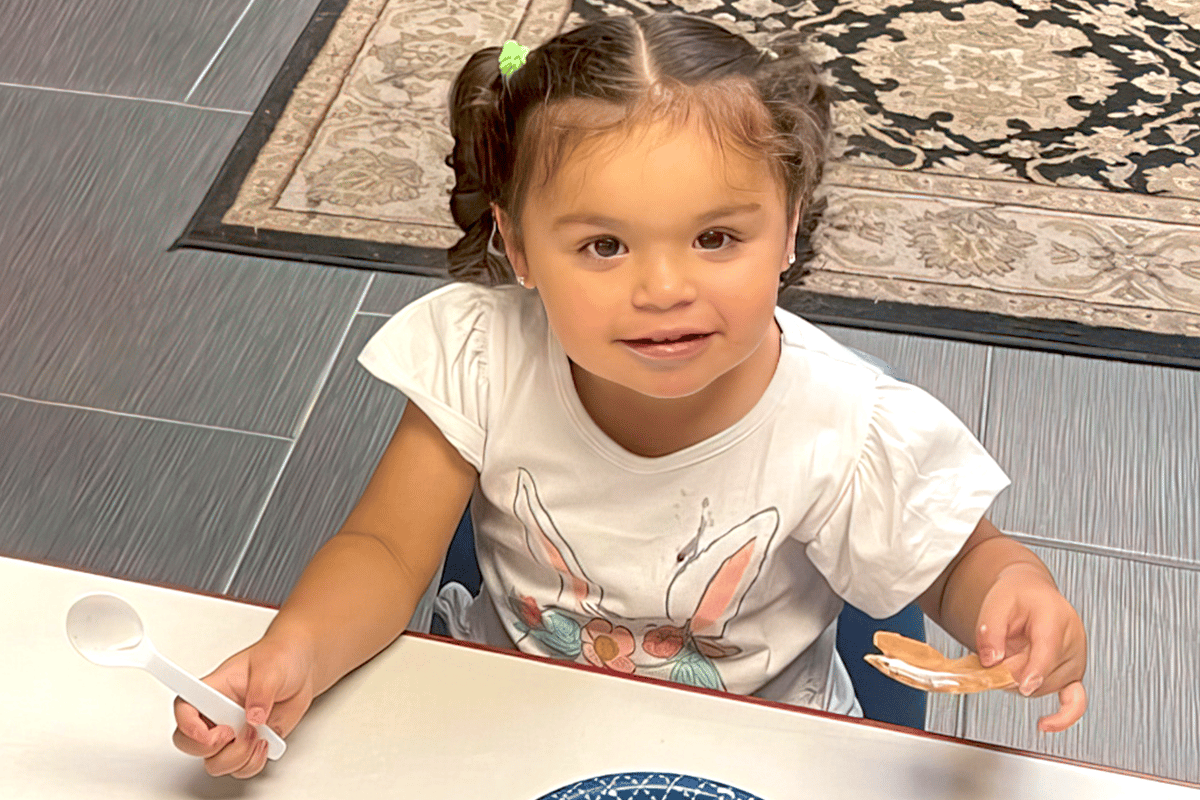 Included Meals & Snacks Power Peak Playtime
An onsite chef prepares delicious breakfasts, lunches, and snacks in a commercial kitchen. Healthy options incorporate the kids' own garden-grown produce and cater to your child's food allergies, sensitivities, and dietary needs.
ProCare® Connect Puts Their Day In Your Hands
You'll love everything about the ProCare® Connect app, from real-time communication with your child's teachers to the ability to view schedules and progress reports and ask questions. Don't forget everyone's favorite – pictures and videos from your child's day!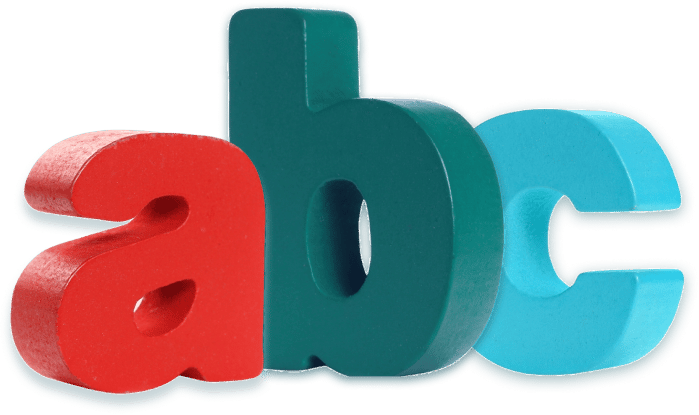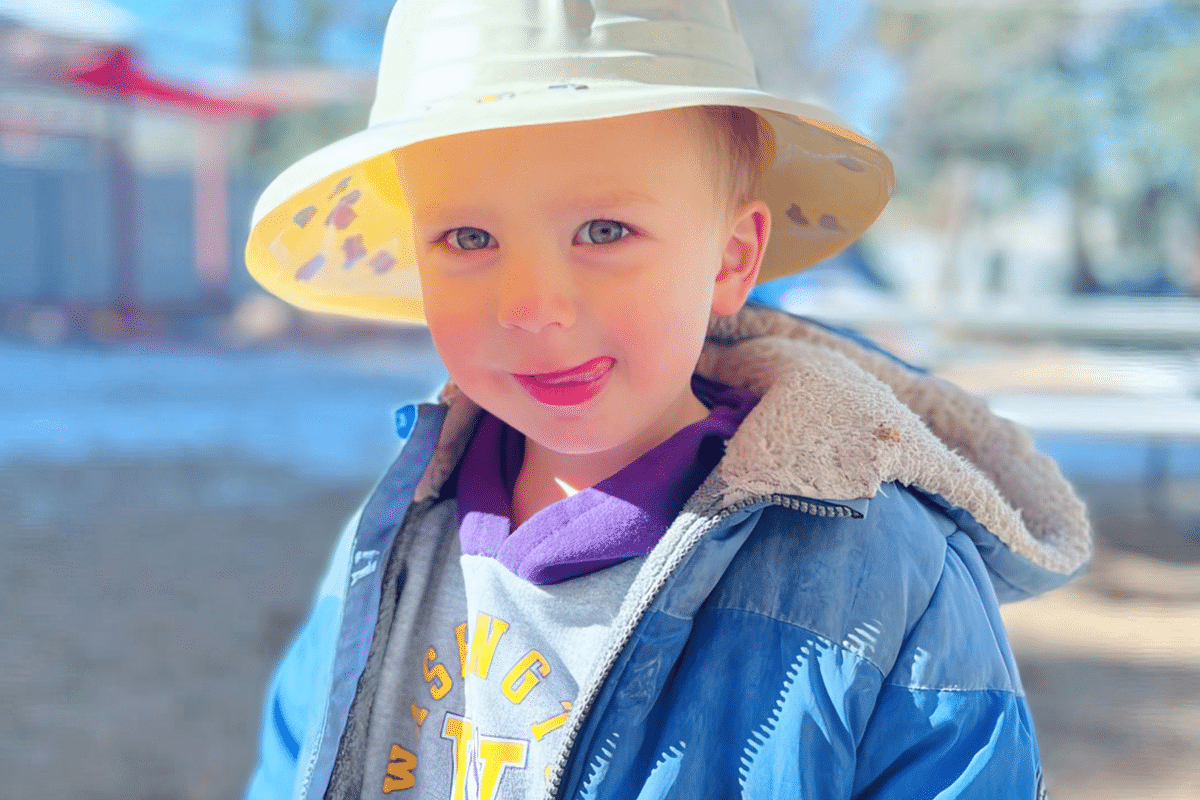 Proud Recipient Of A New Mexico FOCUS 5-Star Rating!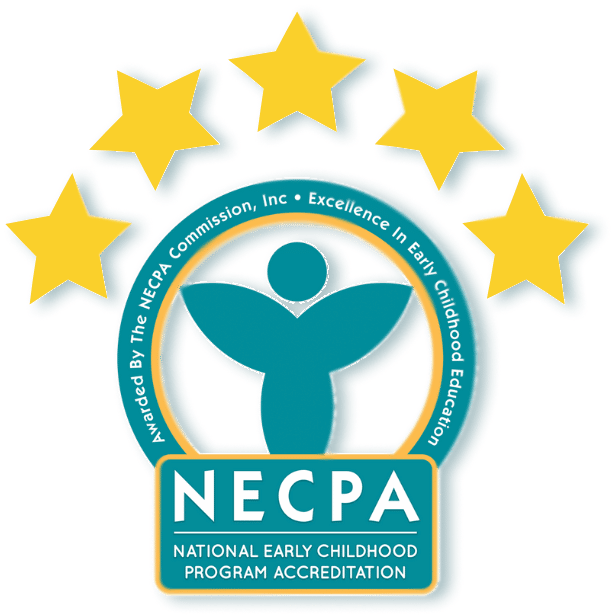 Hear What Parents Have To Say...
"I love the entire staff and all the teachers.!!"
My kids love their teachers, they take any concerns or issues very seriously, they are super kinda and have immensely helped both my kiddos. My daughter absolutely adores Mrs. Amanda and Mrs. Tamara and is warming up to the other teachers like Mrs. Cristy very well. And My son adores Mrs. Kanesha and Ms. Daphni!
- Kieri Andazola
"I absolutely love bringing my son here!!"
My son has built great relationships with his teachers and his teachers take such good care of him and all the other children. Every time I walk in to pick up my son the teachers are always engaged with the children in an activity. The teachers plan such fun and unique activities for them.
- Amanda Fragoso-Montaño
"My son loves going to school every day!!"
My son loves going to school every day and he always looks so engaged in the pictures they send us. His teachers are great and I love the Procare app that allows us to get updates throughout the day and communicate in real time with the school. We have also really been enjoying all of the family activities that the school plans!
- Laura Lee
"Thank you NMELA, for everything!!!"
At NMELA I never felt like my baby was a burden, task, or a number. The love they give to their kids is zero to none. Everyone knows and loves him like family. Breanna and Alyssa even helped him to take a bottle when he first started. They are amazing at communicating and extremely accommodating. The staff are well qualified and know how to treat, teach and care for babies.
- Jessika Morfin
"We truly love this school and totally recommend it to anyone!!"
We love this school! I love that its smaller than the school my kids were at before, that way each kid gets a little more attention. We love when they send home activities for us to do together at home and my kids love it too!All the teachers are nice and good at communicating with me.
- Mariah Courtney Kennedy
Our New Mexico FOCUS 5-Star Rating


Means You Get The Very Best Care!